Und Wieder Eine Total Versaute Familie German (1998)
January 04, 2021
Benny
No comments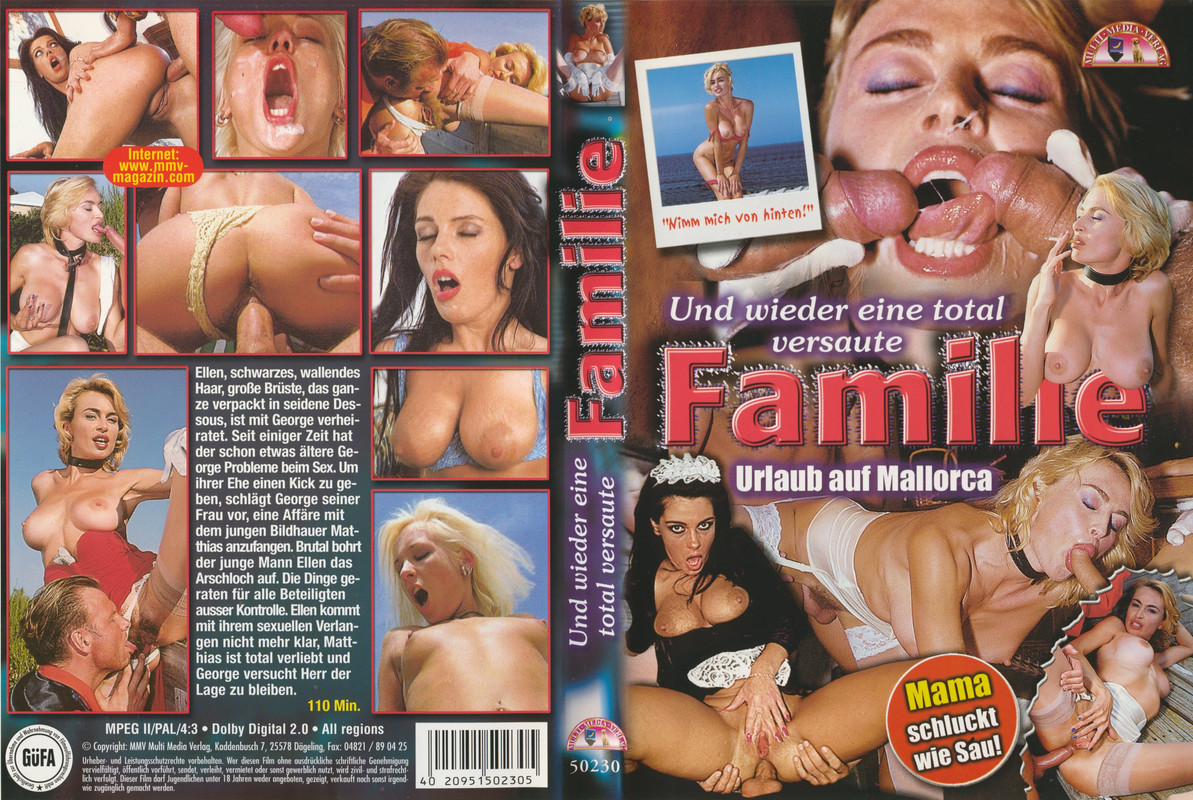 Description: George ist sauer. Beim Urlaub auf Mallorca streikt der Fernseher – und zwar ausgerechnet vor dem Formel-1-GP von Brasilien. Schöne Scheisse! Zum Glück hat er die fesche Ellen mit dabei, die ihn gleich mit einer Aufwärmrunde entschädigt. Auch andere Balearenreisende erleben ihre Hochs und Tiefs, wobei als Hochs in diesem Falle die Erektionen und als Tiefs die Penetrationen gelten. Auch wenn der Titel dies suggeriert, wird in diesem Streifen keine Handlung erzählt. Ebenso handelt es sich nicht um eine Fortsetzung von "Eine total versaute Familie" und deshalb auch nicht um einen Inzeststreifen. Vielmehr sind darin einfach fünf auf Mallorca gedrehte Szenen vereint.
Title: Und Wieder Eine Total Versaute Familie
Starring: Kelly Trump, Fratzi, Titus Steel, Kira Red, Freddy Dalton, Conny Dachs, Eva Nera, Mandy Mystery, Ralf Mueller, Lolita Wabznik, Sylvie Rauch, Stephan, Kerstin
Language: German
Genre: Hardcore, Anal, DP, All Sex
Duration: 01:46:10
Resolution: 512×384
Format: AVI
Size: 773 MB
Get a PREMIUM ACCOUNT and Download FASTER, with NO waiting time!!