Spying On Step Mommy
January 28, 2021
Benny
No comments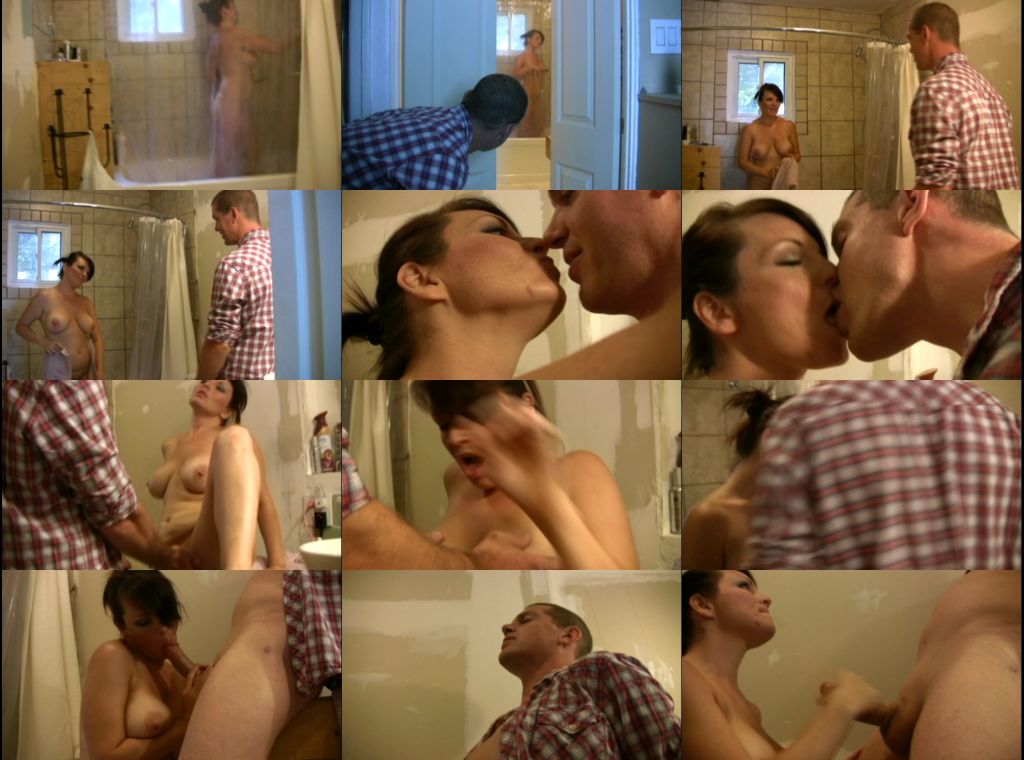 What do you do when your Step-Dad Marries a Smoking Hot Young Wife? Apparently, in young Andrew's case….you Spy on her when she takes a Shower!!!! Stacy is in the Shower, completely unaware that her Step-Son Andrew is watching her. Just as she finishes and turns off the water….She catches the youngster in the act of being a Peeping-Tom!!! "I knew it!!! I just knew it!! you like me don't you?? All this time you were pretending you hated me….you have a crush on me don't you??? I bet you watch me in the Shower all the time….and Jerk-Off…..don't you!!!!" Stacy screams at him. Andrew admits that he has "occasionally" noticed his large breasted Step-Mother in the Shower before. Stacy asks Andrew if he is "Man Enough" to Fuck her!!! Stacy gets up on the Bathroom Counter….opens her legs…and invites young Andrew to Pound her!!! Andrew Fucks his Step-Mother until she has an explosive orgasm (something Andrew's Step-Dad can't give her)…and then Stacy tells Andrew that it's his turn… and She Sucks him Off until he blows a big load into his Step-Mother's mouth!!
Title: Spying On Step Mommy
Format: MP4
File Size: 518 MB
Duration: 00:08:44
Resolution: 1920×1080
Get a PREMIUM ACCOUNT and Download FASTER, with NO waiting time!!