Pops Gomez, Bambi Black – Paying Daddys Debts
May 15, 2021
Benny
No comments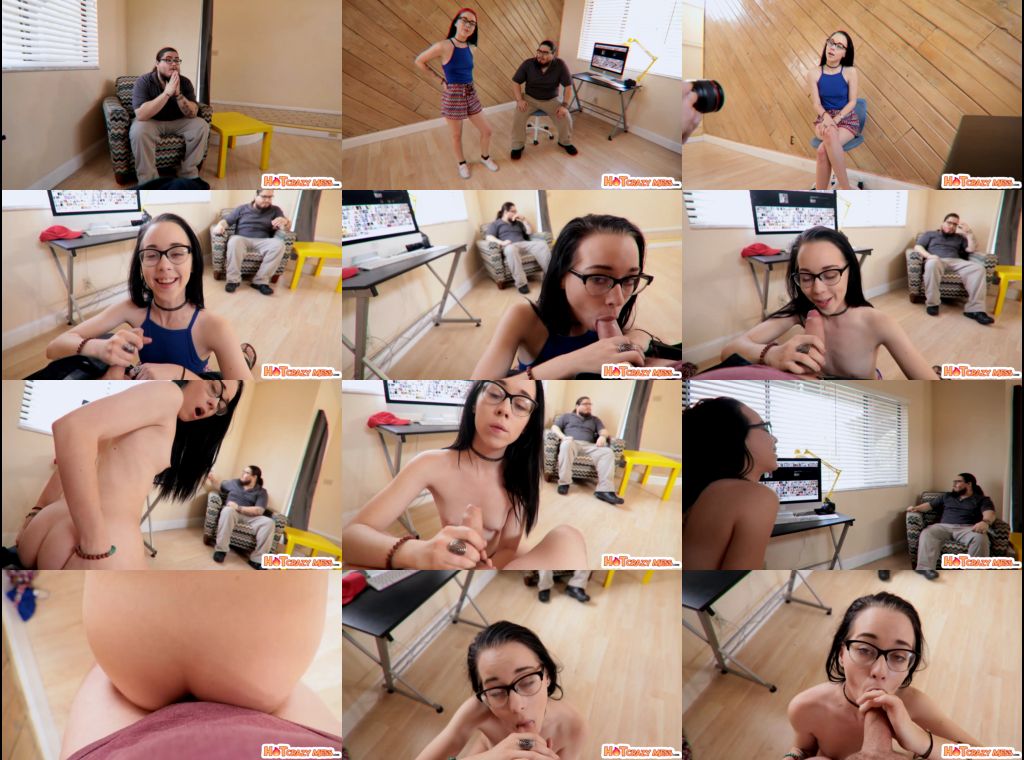 Pops Gomez and his stepdaughter Bambi Black go to her dad's buddy's house. Pops owes his friend a lot of money, but he can't pay up. Bambi was supposed to wait outside during this transaction, but she keeps coming back inside to complain. Pops's friend can't help but note how hot Bambi is, so he mentions to Bambi that he runs a model casting service. Pops tries to stop this trainwreck, but Bambi insists on posing for some photos to make some money and piss off her stepdad in one fell swoop.
Dropping to her knees, Bambi whips out her dad's friend's dick to give him a handy while her stepdad watches, disgusted. Bambi leans in to start sucking dad's friend's cock, but this horny teen isn't satisfied with just a blowjob. She gets to her feet and peels off shirt, shorts, and thong.
She gets back on her knees for one more quick suck and then turns around and sinks down onto the nice hard stiffie that's waiting for her. Her ride is slow and steady as she sets a pace that hits all the right spots. She keeps her back to her dad's friend the whole time so her stepdad can't ignore what she's doing. When she has finished, she resumes sucking until she earns a facial of hot cum along with her dad's financial freedom.
Title: Pops Gomez, Bambi Black – Paying Daddys Debts
Format: MP4
File Size: 583 MB
Duration: 00:20:30
Resolution: 1280×720
Get a PREMIUM ACCOUNT and Download FASTER, with NO waiting time!!