Mein Privater Sexfilm 11 German (2012)
May 17, 2021
Benny
No comments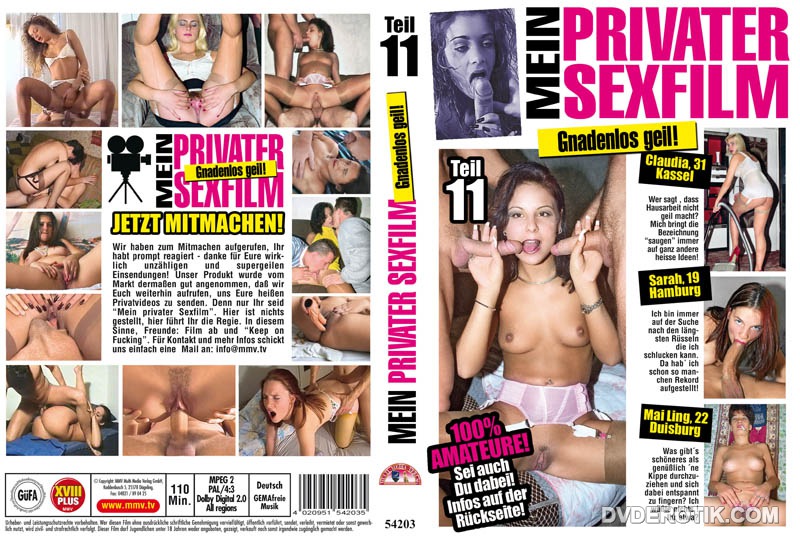 Description: Wir haben zum Mitmachen aufgerufen, Ihr habt prompt reagiert – danke für Eure wirklich unzähligen und supergeilen Einsendungen! Unser Produkt wurde vom Markt dermaßen gut angenommen, daß wir Euch weiterhin aufrufen, uns Eure heißen Privatvideos zu senden. Denn nur Ihr seid "Mein privater Sexfilm". Hier ist nichts gestellt, hier führt Ihr die Regie.
Title: Mein Privater Sexfilm 11
Starring: Claudia, Sarah, Mai Ling
Language: German
Genre: Reality, Anal, Facial, Outdoor, Hardcore, All Sex
Duration: 01:49:23
Resolution: 656×496
Format: MP4
Size: 874 MB
Get a PREMIUM ACCOUNT and Download FASTER, with NO waiting time!!