Les Trois Soeurs French (2013)
October 12, 2020
Benny
No comments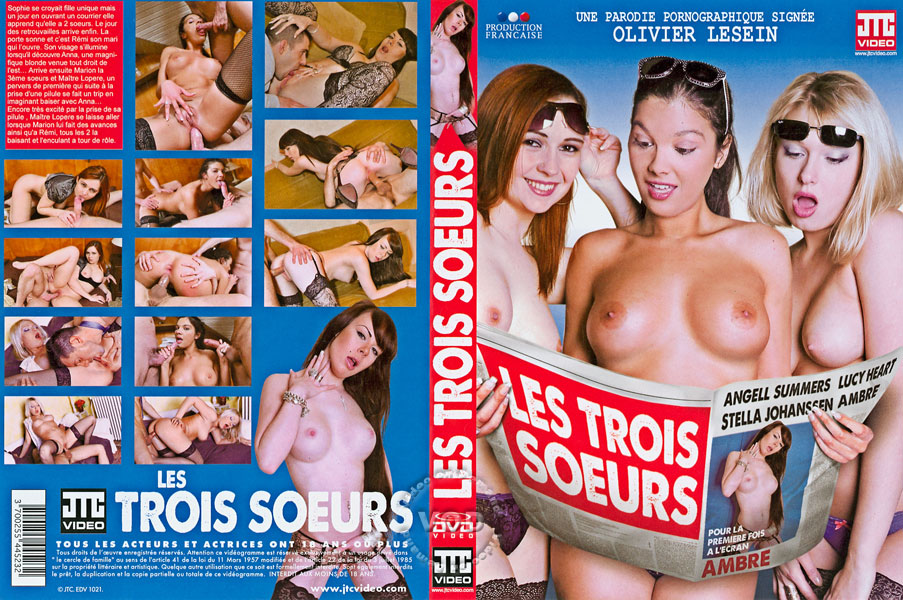 Description: Sophie se croyait fille unique mais un jour en ouvrant un courrier elle apprend qu'elle a 2 sœurs.
Le jour des retrouvailles arrive enfin. La porte sonne et c'est Rémi son mari qui l'ouvre.
Son visage s'illumine lorsqu'il découvre Anna, une magnifique blonde venue tout droit de l'est…
arrive ensuite Marion la 3ème sœur et Maître Lopere, un pervers de première qui suite à la prise
de pilule se fait un trip en imaginant baiser avec Anna… Encore très excité par la prise de sa pilule,
Maitre Lopere se laisse aller lorsque Marion lui fait des avances ainsi qu'a Rémi, tous les 2 la baisant et l'enculant a tour de rôle.
Title: Les 3 Soeurs / Les Trois Soeurs
Starring: Angell Summers, Stella Johanssen, Lucy Heart, Ambre, Michael Cheritto, Rico Simmons, Tony Caliano
Language: French
Genre: Anal, Oral, Amateur, Stocking, Lingerie, All Sex
Duration: 01:42:41
Resolution: 720×404
Format: MP4
Size: 980 MB
Get a PREMIUM ACCOUNT and Download FASTER, with NO waiting time!!