Familiensünden Unter Deutschen Dächern 7 (2009)
November 14, 2020
Benny
No comments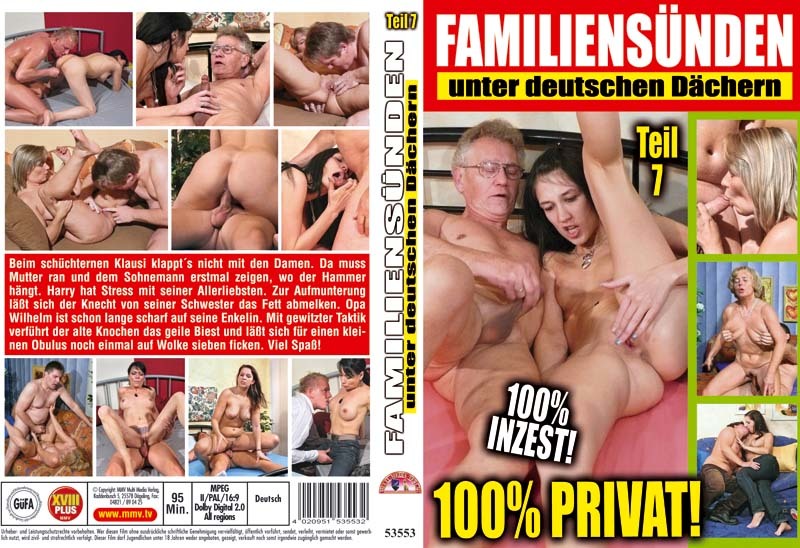 Description: Beim schüchternen Klausi klappt´s nicht mit den Damen. Da muss Mutter ran und dem Sohnemann erstmal zeigen, wo der Hammer hängt. Harry hat Stress mit seiner Allerliebsten. Zur Aufmunterung läßt sich der Knecht von seiner Schwester das Fett abmelken. Opa Wilhelm ist schon lange scharf auf seine Enkelin. Mit gewitzter Taktik verführt der alte Knochen das geile Biest, und läßt sich für einen kleinen Obulus noch einmal auf Wolke sieben ficken. Viel Spaß!
Title: Familiensünden Unter Deutschen Dächern 7 / Familiensunden Unter Deutschen Dachern 7
Starring: Arnold H, Birgit Ks, Daniel Sm, Evelyn L, Frank H, Gabriele H, Kristina H, Kurt L, Melanie N, Roman P
Language: German
Genre: Inzest, Familie Sex, Older, Oral, All Sex
Duration: 01:32:36
Resolution: 512×384
Format: AVI
Size: 699 MB
Get a PREMIUM ACCOUNT and Download FASTER, with NO waiting time!!